With the reception of your request we work out a first, personal travel proposal. We send this to you within a few days.
Do you wish minor or major changes? No problem. According to your ideas we adjust destinations and travel duration, the accommodation category, included travel services and other contents of your travel program.
Transparently, we coordinate with you the customized travel package and advise you with expertise on supplementary options. The creation of further travel proposals is not limited. Our offers are non-binding for you and are not associated with any costs.
If you are fully satisfied with our travel proposal, we will send you a summary of our offer with information on the relevant payment and cancellation conditions.
Your travel package is firmly booked with the transfer of an agreed deposit. The amount depends on the included, uncancellable travel services and usually is 20 % of the total price.
After receipt of your deposit we issue a booking confirmation.
Now it's our turn. We meticulously coordinate your trip, link travel modules, contact our local and international partners and reserve your travel services.
A few weeks before the start of your journey, we digitally send you your itinerary with all the important details of your trip (contact details of the accommodations, flight connections, tour times, etc.) as well as any necessary vouchers.
One month before departure, the payment of the outstanding travel amount takes place.  
If in exceptional cases one of the contents of the travel package cannot be confirmed, we will organize a comparable travel service for you.
Your journey begins. With your personal travel schedule, you are always up-to-date on what to expect at your travel stations and what needs to be taken into account.
In the background, we are in close contact with the service providers on site to ensure that your trip runs without a hitch.
We are also at your side for questions and concerns during your trip. Whether via WhatsApp, by phone or E-Mail – we communicate quickly on the channels of your choice and pragmatically take care of any imponderables.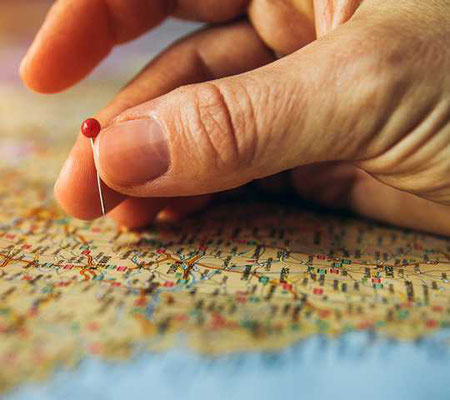 ---